The leash is an important paddle accessory for stand up paddling. Not only does the leash connect you to your board, but it also pulls your board towards you in case of a fall. It is indeed a safety accessory that you should constantly use.
What type of leash should I choose?
The flexible straight leash: this type of leash is generally 8 or 9′ long. This length allows you to ride your board without being hindered. Thanks to its ability to resist the strong pulls of the waves, the soft straight leash is ideal for beginners in stand up paddling.
The spiral leash or phone leash: this type of leash is suitable for hiking or racing as it does not drag behind the paddle. With this leash you don't risk falling off, because it doesn't wrap itself in branches. In fact, the spiral leash does not slow you down during a paddle race session. This type ofpaddle accessory is not recommended for stand up paddle surfing sessions.
The rigid straight leash: this type of leash is suitable for high wave surfing. Thanks to its rigidity and straightness, there is no risk of it breaking under the strain of powerful waves.
What length of leash should I choose?
The choice of the length of this paddle accessory must be made with care since the board must not be close to the rider in case of a fall in order to avoid a collision with it. It is therefore important to choose a leash whose length is adequate to that of the board. For example, for beginners, the leash length should be between 2.40 and 2.75 m.
If you have a 5′ to 6′ board, opt for a 6′ leash. For a 6′ to 7′ board, a 7′ leash is ideal. For those with a 7′ to 8′ board, go for an 8′ leash. Finally, if you have a board that is longer than 8'5, a 9′ leash is best.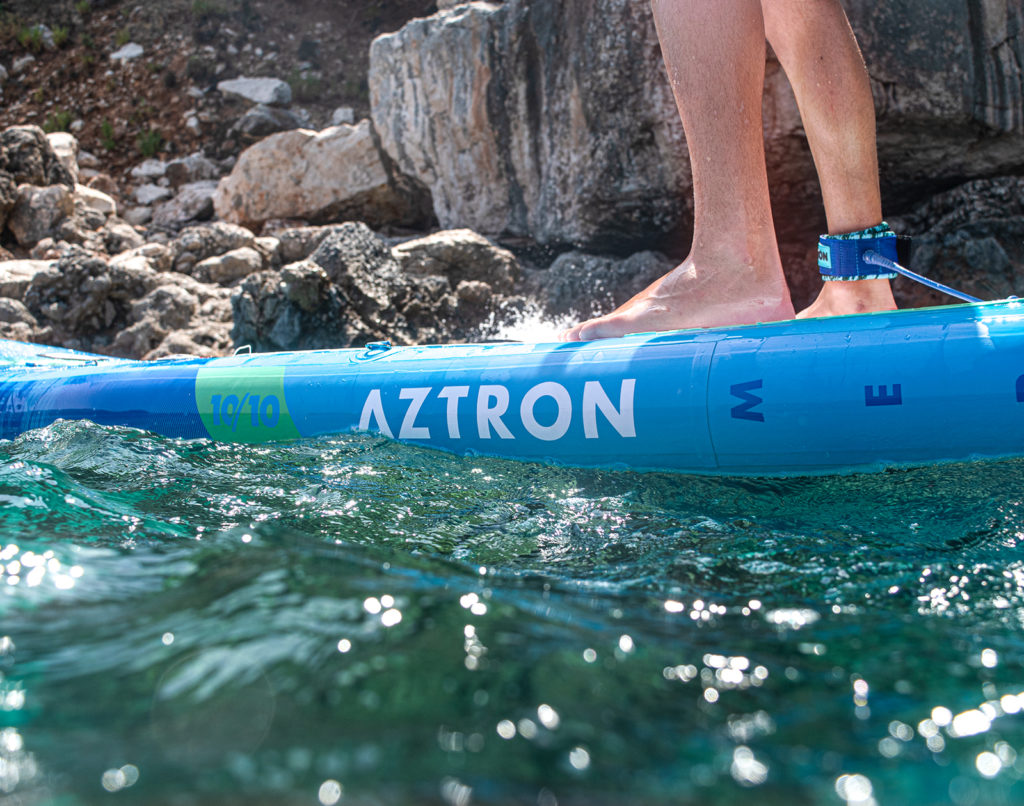 Why use a leash?
In general, the leash paddle is used to protect yourself in case of a fall. This paddle accessory allows you not only to avoid losing your board but also to protect other surfers. In other words, if you fall in the waves, your board won't hurt anyone else nearby because it will be attached to your leg with your leash. This paddle accessory allows you to stay connected to the paddle. Moreover, you can practice your nautical activity in all serenity, because you don't have to stress about losing your equipment.
How to attach the leash paddle?
It is important to secure your leash when you are stand up paddling. To do this, you can either put it on your ankle or under your right or left knee. However, when paddle surfing, it is best to attach it to your right or left rear leg.